Top 10 Abandoned Places in New Jersey
Top 10 Abandoned Places in New Jersey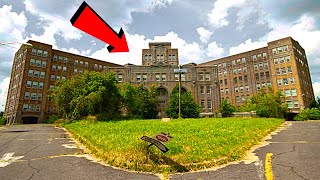 With over 233 years of history, New Jersey is packed with creepy and abandoned places to explore! Here are the Top 10 Abandoned Places in New Jersey!
My Vlog Channel!
https://www.youtube.com/channel/UCb3bpTXeBSF3MzPnpy6csZQ
Follow The Adventure!
Instagram: @Chopkins19
Snapchat: @Chopkins19
Tik Tok: @Chris_Hopkins
#NewJersey #Abandoned #ChrisHopkins
Video Credits
10:

9:

8:


7:
6:

5:

4:

3:

2:
1:

This video is fair use under U.S. copyright law because it is noncommercial and transformative in nature, uses no more of the original than necessary, and has no negative effect on the market for the original work.
Copyright Disclaimer Under Section 107 of the Copyright Act 1976, allowance is made for "fair use" for purposes such as criticism, comment, news reporting, teaching, scholarship, and research. Fair use is a use permitted by copyright statute that might otherwise be infringing. Non-profit, educational or personal use tips the balance in favor of fair use." I DO NOT OWN ANY COPYRIGHTS. All rights go to their respective owners No copyright infringement intended.
IMPORTANT
If you have any issue with the content used in my channel or you find something that belongs to you before you claim it to youtube, please SEND ME A MESSAGE and I will DELETE it right away. Thanks for understanding.