Treasure Hunters-8 "Coin Beach"
Treasure Hunters-8 "Coin Beach"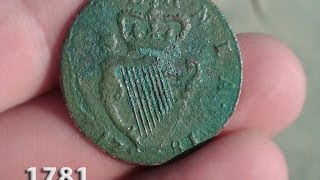 After Hurricane Sandy hit the east coast we decided to head to Delaware. Coin Beach was closed, but we were one of the first ones on the beach after it opened. Famous for the ship wreck of the Faithfull Steward, (sunk in 1779) where over 300 barrels of coins were lost just a 100 yards off shore. King George III copper pennies, Irish Half pennies and if your real lucky gold gunies. To me it's amazing that we can find coins this old on the beach, some just lying on the surface.