10 REAL LOST TREASURES Waiting To Be Found
10 REAL LOST TREASURES Waiting To Be Found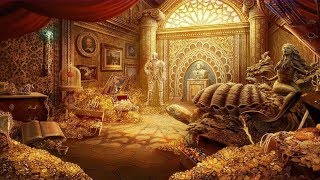 Every corner of the world has legends of buried treasure and great wealth hidden away, ready to make it's finder wealthy. But not all of such legends are equal. Some are genuinely true.Many lost treasures rumored to exist, really do – and they really are just waiting to be found. Whether it be the crown jewels of King John or the lost Japanese imperial sword.
One of the most interesting is the story of Kruger's Gold – a huge wealth of gold hidden from British forces at the end of the Boer war. Today the gold is said to be worth 500 million dollars, and is still buried somewhere in South Africa.
An equally interesting case is the Ghent Altarpiece, a 15th century complex of multiple paintings housed in Belgium. In the early 20th century one segment of the altarpiece was stolen, and has not been seen since. Watch this video to learn the full story, and stories of many more lost treasures.
NEW CHANNEL ► https://www.youtube.com
/channel/UCvnRme6INVFd5NV15qcUxGQ
►https://www.instagram.com/eskifymedia/
►https://twitter.com/EskifyMedia
►https://eskify.com
► https://www.facebook.com/EskifyMedia/
►Subscribe ► https://www.youtube.com/channel/UCtNdZrjjurSTFv-JgvQjssw
►Satire channel ► https://www.youtube.com/channel/UCx58ZgF5V–kY4TJ37-rv-w