$1,000,000 Gold Deposit Found Over The Weekend
$1,000,000 Gold Deposit Found Over The Weekend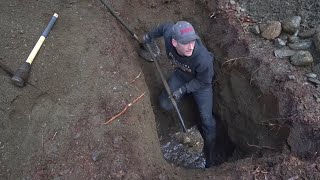 If you want to start a gold mine but don't have permits or the equipment to drill and test the ground for commercially mineable gold, this is how to get the results you need.
In this video I show exactly how I prove gold bearing ground at no cost.
Where to look, what to look for and the whole process from start to finish.
I'm joined by Gareth AKA MotoMining a true tenacious prospector who gets to business, his help is invaluable on this mission, Thank You Gareth.
Check out Gareth's channel
https://www.youtube.com/c/MOTOMINING/videos
Drone footage and videography by Bryan from Mechanical Miner, Thank You Bryan.
Check out Bryan's channel
https://youtube.com/c/MechanicalMiner