5 Mysterious Locations Of Hidden & Lost Treasure Waiting To Be Found
5 Mysterious Locations Of Hidden & Lost Treasure Waiting To Be Found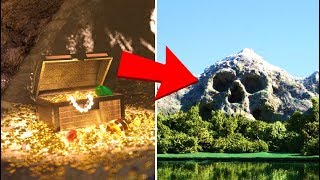 5 rumored locations of lost treasure waiting to be found. We take a look at these real hidden treasures that are still not found.
At a young age, most people find themselves watching popular and trending summer movies that feature pirates, treasure hunting, grand adventures and endless exploration at the hopes of uncovering great secrets and untold riches. What most people don't know, however, is that there are hidden clues and secrets to help someone uncover true buried treasures hidden across the world. These treasures have a variety of origins, from secret government projects to enigmatic millionaires leaving behind a legacy. So, here are 5 rumored locations of Lost Treasure that you can find today.
Thank you for watching!
Thank you to CO.AG for the background music!