Bill Sketoe/The Folly Island Ghost Treasure – Alabama/South Carolina
Bill Sketoe/The Folly Island Ghost Treasure – Alabama/South Carolina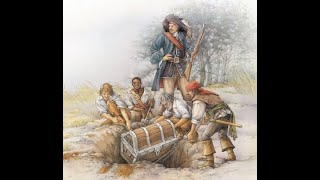 It's a double feature this week with the legendary Bill Sketoe and his hole in Alabama, and the infamous ghost treasure on Folly Island in South Carolina!
New episodes of Southern Haint Stories air every other Saturday
Subscribe & click that lil ole bell, soes y'all don't miss a single thing
https://www.youtube.com/channel/south…
I bet y'all have all sorts of folks who'd just love to hear this haint story. Well, don't be stingy, go tell'em all about it!

Gotta southern haint story yer just dyin' to share? Well, send it on over to dloumcavoy@gmail.com & tell me all about it!
I'd love to visit with y'all over on the SHS Facebook and Anchor.FM pages. Won'tcha hop on over yonder and take a peek
https://www.facebook.com/SouthernHaintStories

Recognition & Episode Credits:
My deepest & most profound thanks goes to the Old Gods of Appalachia Podcast team – https://www.oldgodsofappalachia.com/
& The Storage Papers Podcast – https://anchor.fm/thestoragepapers
SHS Woodcut Engraving by the East TN, VA, & GA Railway Co, circa 1883
Episode Thumbnail Image by unknown 18th century artist
Photography: Rhett Noonan – https://rhettnoonan.com/
Video Credit: Videvo – https://www.videvo.net/
Sound Design: B. N. Kolbe
Theme Music: Clifton Hicks