China's Lost Gold Miners: Tragedy of the SS Ventnor | Full Documentary | TRACKS
China's Lost Gold Miners: Tragedy of the SS Ventnor | Full Documentary | TRACKS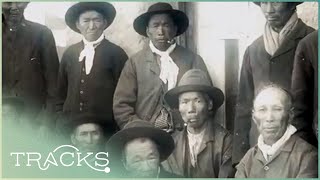 Discover the story of the steamship SS Ventnor, which, in 1902, sank off Hokianga, North Island, with the remains of 499 Chinese gold miners on board.
Subscribe to see more full documentaries every week:
https://bit.ly/2lneXNy
TRACKS publishes unique, unexpected and untold stories from across the world every week.
From The Lost Voyage of 499
Facebook: https://www.facebook.com/TRACKSTravelChannel/
Content licensed from Blue Ant International to Little Dot Studios.
Any queries, please contact us at:
owned-enquiries@littledotstudios.com