Digging Up 120 Year Old Treasure in Texas
Digging Up 120 Year Old Treasure in Texas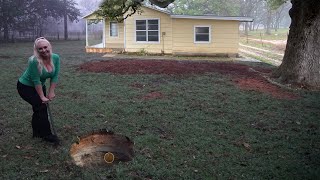 So we got permission to metal detect in the back yard of this old house in central Texas. The house is from the 1940's, but the neighboring houses are from the 19th century, so the street has been active for quite some time. We only had about an hour to hunt for treasure, so we want to go back and spend some more time here!
Watch the video to see what we find!
Subscribe to my YouTube channel if you want to watch more videos like this!
Like this video to show me some love! xo DB
Follow me on instagram @DigginBritt
Follow me on Twitter @DigginBritt
© 2019 Diggin Britt ALL RIGHTS RESERVED
This video may not be copied or re-posted without my express written consent.