Finding Gold Rings Metal Detecting in Middle Tennessee!!!
Finding Gold Rings Metal Detecting in Middle Tennessee!!!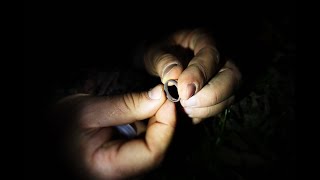 The cast and crew from American Portraits Podcast bring you on a metal detecting journey around our backyards in Middle Tennessee.
___
American Portraits Podcast is a modern representation of the American Dream as seen through the eyes of a few close friends. Our crew including Jeff Estes, Patrick Ryan and Ryan Long is set on chronicling a series of adventures, interviews and in-depth discussions designed to spark inspiration and imagination for a wide array of audience members the world over. Drawing on our many years of experience as fabricators, metal workers and carpenters, we often take on unique challenges showcasing ways to increase skill sets, personal fulfillment and even potential revenue while paying tribute to our blue-collar backgrounds.
While the primary focus of our podcast is small business, entrepreneurship and the many trials and tribulations tied in with working for yourself, our video journals and photographic endeavors highlight the lighter side of life with adventure and excitement in mind. From metal detecting and treasure hunting to renovations and flipping odd items purchased at auction, the team is constantly challenging each other to stay on top of their skill sets while pursuing happiness in healthy ways.
Website: https://www.americanportraitspodcast.com
Patreon: https://www.patreon.com/americanportraitspodcast
Instagram: https://www.instagram.com/loveyourworkpodcast