FloridaTreasure Story- Little River – treasure video #2
FloridaTreasure Story- Little River – treasure video #2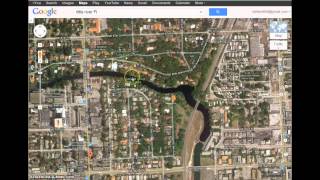 Before buying any detector-read these metal detector user reviews http://amzn.to/11o4KmS
Another of my videos on where to find treasure in Florida..
be sure to look at my other treasure videos on my channel and check out my DVD I sell on eBay full of old Florida history books, antique maps and 80 year old photo post cards that give great tips on where to look in Florida with your metal detector.
My ebay store is at
http://stores.ebay.com/mrhulot
My DVD is titled
Florida Metal Detectors Friend Historical Research Treasure Hunters Guide DVD
Robb's 2 ACE 250 metal detector bench test questions

FloridaTreasure Story- Elliott Key shipwreck video #1

FloridaTreasure Story- Little River – treasure video #2

If you like my DIY videos and want to subscribe, you can go to:
http://www.youtube.com/subscription_center?add_user=mrhulot101
If you would like to check out my videos before subscribing first, you can go to my channel at
Robb's Home Made Life
http://www.youtube.com/user/mrhulot101?feature=mhee
I add new videos every week. If you make DIY or outdoor or low cost living or prepper videos, I would be happy to check them out.
Thanks for visiting my channel everybody.Don't spend all your time on the computer and youtube and be sure to go out and have some fun with friends and family while you still can.