Gold Prospecting in North Carolina
Gold Prospecting in North Carolina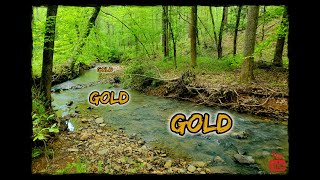 Please try a newer video they are much better.
In this adventure I go to a section of creek I have never explored. I was in for a surprise this area was beautiful and it was about a perfect day and the gold was shining in the pan. I take apart the Double Deuce sluice and pan the sections separately to show that most the gold is in the bottom. Thanks for Watching.
Get in the Creek and get That GOLD!!!
Equipment I use
Spikes Prospecting Equipment
https://www.youtube.com/user/spikechampkart55
Spikesgold
https://www.ebay.com/usr/spikesgold?_trksid=p2047675.l2559
https://www.patreon.com/user?u=28949451
Editing Tool: Windows Movie Maker . Download from https://www.topwin-movie-maker.com/windows-movie-maker.aspx