Hidden Treasures in the Vermont State Archives
Hidden Treasures in the Vermont State Archives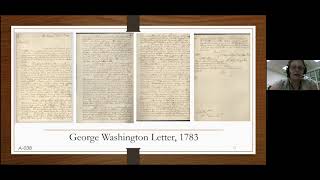 To support the Ethan Allen Homestead Museum and help us continue to bring you programming, please click here to make a donation: http://ow.ly/IaYK50yUkO6​
Special thanks to the sponsors who made this series possible:
People's United Bank: www.peoples.com
Rice Lumber: www.ricelumber.com
The Vermont State Archives are a valuable resource for researchers and historians, they contain documents and items that tell a lot of the history of the state. They also contain interesting items and stories that don't often see the light of day. Join us as Mariessa Dobrick, Reference Archivist for the State of Vermont, presents some of the known, and lesser known things found in the State Archives.
#Vermont #History #AmericanRevolution #LakeChamplain