Hidden Treasures of the House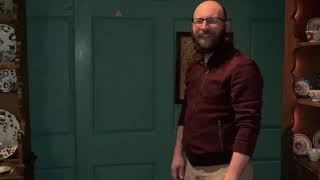 While you're staying warm inside, enjoy a fun, quick trip into the house with Preventive Conservator Matt Mickletz to discover some more hidden treasures!
Winterthur Museum, Garden & Library is the premier museum of American decorative arts, with an unparalleled collection of nearly 90,000 objects made or used in America between about 1640 and 1860. The collection is displayed in the magnificent 175-room former home of collector and horticulturalist Henry Francis du Pont, much as it was when the du Pont family lived here, as well as in permanent and changing exhibition galleries.
Winterthur is set amidst a 1,000-acre preserve of rolling meadows and woodlands. Designed by du Pont, its 60-acre naturalistic garden is among America's best, with magnificent specimen plantings and massed displays of color. World-renowned graduate programs, art conservation laboratory, and preeminent research library make Winterthur an important center for the study of American art and culture.
www.winterthur.org
Follow us:
Facebook: https://www.facebook.com/winterthurmuse/
Instagram: https://www.instagram.com/winterthurmuse/
Twitter: https://twitter.com/WinterthurMuse
#museum #publicgardens #gardens #historichomes #wilmington #delaware #brandywinevalley #antiques #collecting #flowers #winterthur #library #artconservation #materialculture #ephemera #researchlibrary #conservation #historicestate #historicplace