HUNT FOR THE LOST GOLD OF THE SUPERSTITIONS MOUNTAINS OF ARIZONA PART 1
HUNT FOR THE LOST GOLD OF THE SUPERSTITIONS MOUNTAINS OF ARIZONA PART 1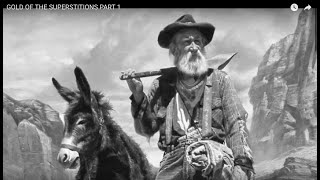 As a documentary filmmaker (Which is have historically gone under the name Jon Hamlin) I could not resist the opportunity when a friend of mine (a fellow musician and Arizona native) shared the story of his research and hunt for the lost Dutchman's mine of the Superstition Mountains located in Central Arizona.
This is part 1 of an ongoing and profoundly dramatic saga that spans hundreds of years of history; a history of Native Americans, Jesuit Priests, Spanish colonists, Dutch immigrants lost gold, treasure hunters, FOUND gold and lies and betrayal that followed.
In part one you'll learn about how it all began and the layers that needed to be integrated in order to solve this very intriguing and storied search for the Lost Dutchman's gold.
Many things have come to light since this film and what started out as a fun father and son hike has turned into a rather epic tale the likes of which are still unfolding.