Huntin' Gold! | Minnesota Bound
Huntin' Gold! | Minnesota Bound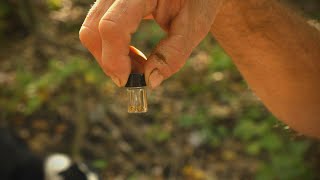 Diggers chase a Minnesota dream. Did you know gold lies in the hills of the Land of 10,000 Lakes?
Listen to "Minnesota Bound Podcast: The Stories Behind The Stories"

Apple Podcasts | Spotify | Stitcher | Google Play
Watch Minnesota Bound Sunday nights at 10:35 PM and Saturday nights at 6:30 PM on KARE 11.
Facebook: https://www.facebook.com/Minnesota.Bound
Instagram: https://www.instagram.com/mnboundtv/
Website: http://mnbound.com/
Jeff Farber Gold Hunter, Fly Fishing Kadunce River, Wild in the Kitchen: Grilled Elk Steak, Wrens (MNB 1031)