I found Precious Gems in central Kansas!
I found Precious Gems in central Kansas!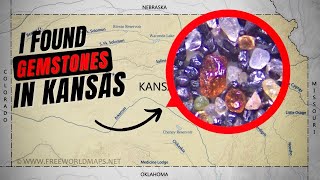 *Apologies to all headphone users about the wind noise, it gets a little better later in the video I promise! I only had one shot to record this video and won't be back in the location till May, so I'll try to do a similar adventure with much better audio this summer.*
Follow along as I pan for garnet, peridot, and sapphire micro-gems in the Arkansas River in central Kansas. These gems have washed down from the Rocky Mountains in Colorado and can be found in the heavy mineral deposits along the river. Exciting finds, as I've long believed them to be hiding in there.
Feel free to subscribe if you enjoy this type of content, and stick around for more rockhounding/fossil hunting videos from the central plains.
#arkansasriver