I'm Gold Prospecting In South Carolina
I'm Gold Prospecting In South Carolina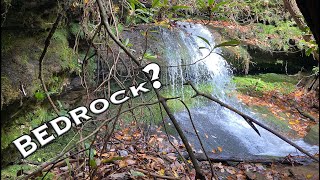 I'm Gold Prospecting In South Carolina. Welcome back to another adventure on my channel. Today we are in search of bedrock through out a few locations in the mountains of South Carolina, as well as along a few locations along the Carolina slate belt. These areas are home to some of the earliest lode gold mines and placer deposits, existing during the Carolina Gold Rush, late 18th century. This is a pure prospecting adventure as it is unknown what type of land we will run into and whether or not access will be allowed! I hope you enjoy this video and many more to come!
⛏ OTHER VIDEOS YOU MIGHT LIKE
◆ California GOLD RUSH Panning For Gold https://youtu.be/HmgVJiA0e3E
◆ New River Adventure Southwest Oregon Gold Sniping https://youtu.be/-QGwpbe086Q
◆ Colorado Gold Mine Tour https://youtu.be/SVycAG7j214
◆ Deeper The Hole, Bigger The GOLD! https://youtu.be/20x_3E_Wnyo
◆ California Gold Nuggets With Some Familiar YouTubers https://youtu.be/KTKrz2b0nwM
◆ Amazing Gold Only 30 Minutes From Phoenix, AZ! https://youtu.be/IbuOMC7lhb0
Thank you all so much for the support and for subscribing! Stay tuned so you can be a part of future adventures to come, and please check out Mayhem Prospecting on Instagram so you can see some behind the scenes action, as well as how good of a life my dog (son) Prospector Kyle lives!
⛏ FOLLOW ME ON SOCIAL MEDIA
Instagram: https://www.instagram.com/mayhem_prospecting/
⛏ HELP SUPPORT MY CHANNEL
Patreon: https://www.patreon.com/mayhemprospecting