Lost Loot of Pancho Villa Buried Treasure Story
Lost Loot of Pancho Villa Buried Treasure Story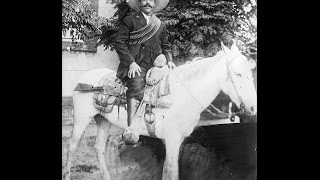 This video is about the Buried Treasure in The Mexican state of Chihuahua. The man? Pancho Villa! Villa and his generals hid many millions of dollars in gold and jewels.
Villa sent many of his followers into the gold mine as laborers. These men then became "high-graders" stealing gold for Villa.
Villa was the leader of a band of Rebels in the Rebellion in Mexican. He used this rebellion to raise and hide many millions of dollars. Most of the caches are still there.
Please help support this channel If you can. All money or items to video you send will help us continue to make youtube videos. Click below:
https://www.patreon.com/BWCPublishing?fan_landing=true
or
https://paypal.me/WayneCaldwell