Metal Detecting Coin Beach Deleware.
Metal Detecting Coin Beach Deleware.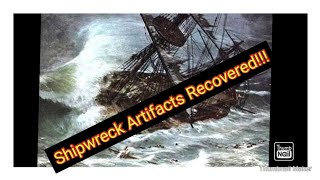 Hunting possible remains of Delaware's most famous Shipwreck. I've located what I believe to be remains of the Faithful Stewart. A ship tragically sunk 100 yards off the shore in the late 1700's. My metal detector of choice is the Minelab Equinox 600. #metaldetecting#coinshooting #jerdeyshore#minelab #treasurehunting #foreigncoins #midnightcoil
List of my Equipment. Read this Save money & Time buying the wrong gear…….
Metal detector…… Minelab Equinox 600
Carbon Fiber sand scoop handle…..was free from a survey company. Broken Survey rover rods are same size as sand scoop poles.
Sand Scoop basket…… Whites Metal detecting stainless steel.
Pinpointer…..Nokta Macro Pulse Dive.
Finds Pouch …. Midnight Coil Pro Series. Yes I hand stitch detecting gear. Available Soon.
Winter 15″ Beach waterproof lightweight boots. Muck Boots Forager Tall. best boots to date .
Bluetooth Earphones … Low Latency purchased from Amazon cheap. exact copy of minelab 1/3 price. Picun Bluetooth Earphones gaming.