Modern Marvels: The Real National Treasure – Full Episode (S16, E18) | History
Modern Marvels: The Real National Treasure – Full Episode (S16, E18) | History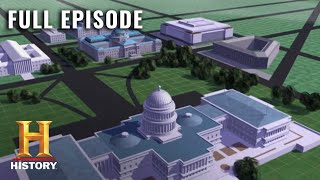 Love Modern Marvels? Stay up to date on all of your favorite History shows at https://history.com/schedule.
Where in Washington D.C. is the nation's most incredible treasure chest? It's a library unlike any other in the world–the U.S. Library of Congress, in Season 16, Episode 18, "The Real National Treasure". #ModernMarvels
Subscribe for more from Modern Marvels and other great HISTORY shows:
http://histv.co/SubscribeHistoryYT
Follow Adam Richman as he travels the country and tries the most iconic and forgotten foods of the 1980s. Watch new episodes of Adam Eats the 80s Sundays at 10/9c on The History Channel.
Watch more Modern Marvels on YouTube in this playlist:

Find out more about the show on our site:
https://www.history.com/shows/modern-marvels
Check out exclusive HISTORY content:
History Newsletter – https://histv.co/newsletter
Website – https://histv.co/History
Facebook – https://histv.co/Facebook
Twitter – https://histv.co/Twitter
"Modern Marvels" goes beyond the basics to provide insight and history into things we wonder about and that impact our lives.
HISTORY® is the leading destination for award-winning original series and specials that connect viewers with history in an informative, immersive, and entertaining manner across all platforms. The network's all-original programming slate features a roster of hit series, premium documentaries, and scripted event programming.