My Oldest Coin Yet + Gold! Metal Detecting #18
My Oldest Coin Yet + Gold! Metal Detecting #18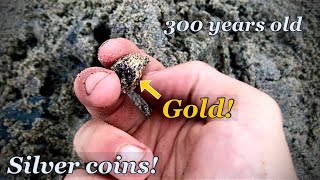 Hi all, and welcome to my channel!
I am a Rhode Island based historian/treasure hunter that loves to save relics lost deep in the ground.
Join me this week to find more treasures lost centuries ago!
I upload regularly so make sure you subscribe so you never miss an episode.
Happy hunting! – Carson