Neals Landing Treasure Mystery (Florida)
Neals Landing Treasure Mystery (Florida)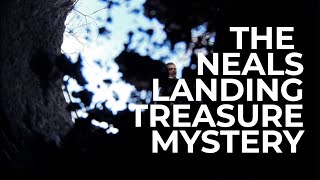 The Neals Landing Treasure Mystery involves a dreamed of horde of gold and a diamond that could be worth an incredible fortune today, all lost lost somewhere near the point where Florida, Georgia, and Alabama meet.
Learn the story of this bizarre mystery that drew crowds to the banks of the Chattahoochee River in the late 1800s as one man dug deep into the earth to follow his dream.
Did he find his buried treasure? Or was there even a buried treasure at all? This latest story from @TwoEggTV is filled with surprises, disappointments, and an even bigger surprise near the very end! And as we often do, we prove that real history is definitely stranger than fiction!