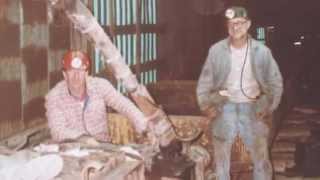 This video documents for future generations the important history of the Dessecker Mine Complex – a small scale surface and underground coal mine and tipple in Tuscarawas County, Ohio – and the impressive story of two ingenious and independent Dessecker brothers who built and operated the mine for decades.
For the public's safety, the Ohio Abandoned Mine Land Program is overseeing the removal of the dangerous mine structures and features of what is known as "Ohio's Hidden Mine".
This video creation is a first of its kind mitigation effort collaborated between the Ohio Department of Natural Resources, the Ohio State Historic Preservation Office and the federal Office of Surface Mining Reclamation and Enforcement.