Oregon Caves: Our Underground Treasure (Windows in Time)
Oregon Caves: Our Underground Treasure (Windows in Time)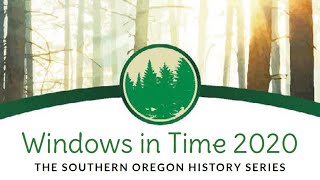 Sue Densmore, Executive Director of the Friends of the Oregon Caves and Chateau, a non-profit organization working with the National Park Service in the preservation, stewardship, and improvement of the cultural and natural resources of the Oregon Caves National Monument and Preserve shares the history, stories, photographs, and information on the Oregon Caves and Chateau and how it became a National Monument.
For over 100 years, visitors from all over the United States and foreign countries have enjoyed the remarkable Oregon Caves National Monument and Preserve. Nestled high in the splendor of the botanically rich Siskiyou Mountains, generations of families have returned to enjoy cave tours, hiking, and learning about the rare marble cave geology of the region. The Oregon Caves Chateau, a National Historic Landmark and the primary historic structure in the Monument, is on the National Register of Historic Places, and has welcomed guests for over 85 years.
The monthly Windows in Time lunchtime lectures feature well-known writers and historians, and bring alive the people, values, and events that shaped our Southern Oregon heritage. Lectures are jointly sponsored by the Southern Oregon Historical Society (SOHS) and Jackson County Library Services.