Retired Government worker talks about the Ancient Egyptians in America
Retired Government worker talks about the Ancient Egyptians in America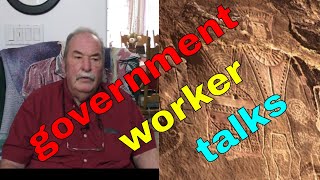 Retired Government worker talks, Kent Smith shares stories with us about evidences of the ancient Egyptians being in Utah and the surrounding states. Plans are being made for expeditions in these areas to find out the truth.
Subscribe to my youtube channel
https://goo.gl/nbxyyt
don't forget to hit the like button and bell notification.
LOVE GOLD & SILVER???
Want more of it???
Want to protect yourself against inflation caused by poor government decisions?
Want to learn how to make a residual income powered by gold and silver?
Watch these videos, my phone number is at the bottom of the video's page,
then call me.
I want to tell you my story and share what I have been doing with the Utah treasure hunters and how you can get involved in some financial life-altering changes.
Thanks, Terry Carter
https://www.mycapturepage.com/cp29.php?user=terrycarter
If you're going to buy something off of Amazon help support my channel and buy it from this link. It doesn't cost you anymore but amazon does give me a little kick back, thanks
https://www.amazon.com/shop/terrycarter?ref=ac_inf_hm_vp
Subscribe to my youtube channel here:
https://goo.gl/nbxyyt
Visit our web pages and forum
http://www.ancientlosttreasures.com/forum/
http://www.ancienthistoricalresearchfoundation.com
http://www.mysteryglyphs.com
Also look us up on face book at:
https://www.facebook.com/groups/723774731015622/