Secret of The Mississippi: The River That Made America | TRACKS
Secret of The Mississippi: The River That Made America | TRACKS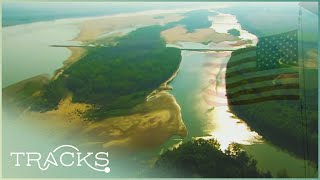 Secret of The Mississippi: The River That Made America – the Mississippi river has formed a nation and flows right through the heart of America. It brought wealth, poverty as well as suffering but it also brought music: The Blues, Rock n Roll, Gospel and Jazz. This series explores the nature of man's relationship with the earth's amazing water systems.
Subscribe to see more full documentaries every week:
https://bit.ly/2lneXNy
TRACKS publishes unique, unexpected and untold stories from across the world every week.
From "Rivers And Life"
Facebook: https://www.facebook.com/TRACKSTravelChannel/
Content licensed from Parade Media to Little Dot Studios.
Any queries, please contact us at:
owned-enquiries@littledotstudios.com