The Cent Quinfecta! Metal Detecting for Lost Treasure in Western Pennsylvania
The Cent Quinfecta! Metal Detecting for Lost Treasure in Western Pennsylvania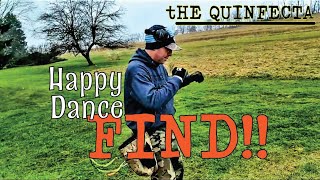 This unbelievable hunt features the Cent Quinfecta, old silver coins, cool relics and lots of other fun stuff! Bucket listers are pulled out left and right. One of us do a little dance as well. You know what that means!
#metaldetecting
#coins
#hoard
#cache
#relics
#history
#garrett
#atpro
#minelab
#equinox800
Need Metal Detecting equipment? Contact us and we will get you a good deal. Email @ parelichunters@gmail.com
Want to sport our gear? It can be found @ www.parelichuntersgear.com.