The Curse of Oak Island: Who Buried the Oak Island Treasure? *TOP 3 THEORIES*
The Curse of Oak Island: Who Buried the Oak Island Treasure? *TOP 3 THEORIES*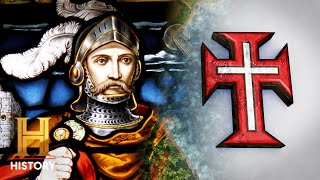 It is believed that the Oak Island treasure was buried on the island, but by who? Find out the top 3 suspects in this The Curse of Oak Island compilation.
1:28 – Prince Henry Sinclair
4:23 – The Knights Baronet
7:59 – The Portuguese Order of Christ
Watch new episodes of The Curse of Oak Island, returning 11/15, and stay up to date on all of your favorite The HISTORY Channel shows at history.com/schedule.
#TheCurseOfOakIsland
Subscribe for more from The Curse of Oak Island and other great The HISTORY Channel shows:
http://histv.co/SubscribeHistoryYT
Find out more about the series and watch full episodes on our site:
https://histv.co/OakIsland
Check out exclusive HISTORY content:
History Newsletter – https://histv.co/newsletter
Website – https://histv.co/History
Facebook – https://histv.co/Facebook
Twitter – https://histv.co/Twitter
"The Curse of Oak Island" follows brothers Marty and Rick Lagina as they investigate the mystery of a buried treasure on Oak Island off the coast of Nova Scotia, Canada.
HISTORY® is the leading destination for award-winning original series and specials that connect viewers with history in an informative, immersive, and entertaining manner across all platforms. The network's all-original programming slate features a roster of hit series, premium documentaries, and scripted event programming.