…the headless pirate ghost of Biloxi, Mississippi [Spooky Stories Series]
…the headless pirate ghost of Biloxi, Mississippi [Spooky Stories Series]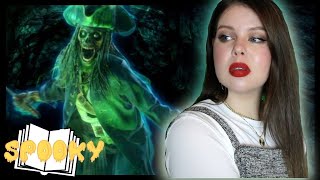 Whatcha know about headless pirate ghosts?
I am back with some spooky stories on the 13th of the month for those of you who love these (as do I.) Let us know in the comments a local haunting from where you are from?
[This series is inspired by Bailey Sarian and a few other youtubers]
👚- Merch Store Link:
https://teespring.com/stores/christina-changs-merch
Graphic Designer:
Pocket Magic – Brittany Villeda brittany@innosolprint.com
GENERAL INFO
★ Merch: https://teespring.com/stores/christina-changs-merch
★Instagram: http://instagram.com/__christinachang__
★Facebook Page: https://bit.ly/3nEZWFb
★Twitch: [twitch.tv/](http://twitch.tv/christinachang_withn)ravelyn
FILMING GEAR
★Camera: Canon T6i
✨ https://amzn.to/2y6ftGz
★ 50mm lens
✨ https://amzn.to/2pHJOa0
★ Microphone: RODE Videomic GO
✨ https://amzn.to/2pGGwnx
★Editing Software: iMovie
★ Lighting: Natural Daylight
FACE
◇ Etude House Foundation
◇ Lorac Pirates of the Caribbean face palette: contour and highlight
◇ Colourpop Animal Crossing blush: Flower Tender
◇ Milani bronzer: 03 Sunkissed
EYES
◇ NYX micro brow pencil: Taupe
◇ Essence Lash Princess
◇ Persona Identity palette
LIPS
◇ Colourpop Ultra Matte: Ariba
REFERRAL AND AFFLIATE LINKS
★Sigma Brushes:
Use my code "c3chang" for 10% off your order. This is an affiliate code and I will earn 10% off of your purchase! Only use this code if you want to, thank you so much if you do!
★ Milani Discount (this is not affiliate. This is the link they give everyone!) It is 25% off your first order if you use it I get a 25% discount on my next order.
[www.talkable.com/x/uJmz9K](https://www.talkable.com/x/uJmz9K)
PRODUCTS THAT ARE AFFILIATE LINKS (most are affiliate links through either Amazon or Magiclinks) will have a ✨ next to it. Otherwise, they are just shortened URL's through google or bit shortener to make the description box not look too cray cray.
THIS VIDEO IS NOT SPONSERED
TIME STAMPS:
00:00 – Introduction