Tillamook Gold Mine Update – A Waterfall, Golden Grouse, And Further Credibility
Tillamook Gold Mine Update – A Waterfall, Golden Grouse, And Further Credibility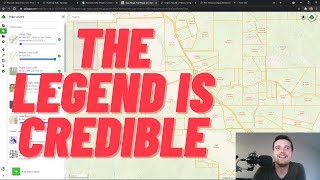 The legend goes that Indians in the Oregon Coast Range had access to quality gold that they traded with early Oregon trappers and settlers, especially in Gales Creek and Forest Grove. When the mine brought pain to the tribe, the Indians covered it up forever and vowed never to speak of it.
In todays video I explore some old newspaper articles that show the existence of gold in the hills and knowledge of coast range Indians acquiring and using it.
This video was meant to be a "quick update" but it ended up being a lot longer. There are a lot more things you can investigate when it comes to this story.
This video is in no way meant to be factual or a thorough exploration of the story. I don't endorse trespassing on private property. If you do find the Gold with my tips, all I ask is 10%. Thanks for watching 🙂