TREASURE: Jonathan Swift Silver Mines
TREASURE: Jonathan Swift Silver Mines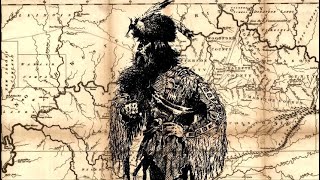 According to legend, between 1760 and 1769 a man named Jonathan Swift
found and worked an immense silver mine deep in the mountains of what is now Eastern Kentucky. Fate and history soon tore Swift away from his find and, like so many others, he was never able to locate it again.
Today, historians, geologists and modern treasure hunters still search for the Lost Johnathan Swift Silver Mines.
PATREON:
https://www.patreon.com/MysteriousWV
LOOK FOR US ON FACEBOOK:
https://www.facebook.com/mysteriouswv
FOLLOW US ON TWITTER:
@MysteriousWv https://twitter.com/MysteriousWv
FOLLOW US ON INSTAGRAM:
https://www.instagram.com/mysteriouswestvirginia/
RELATED SITES:
http://www.wvculture.org/history/archivesindex.aspx
http://www.appalachiantalk.org/2019/01/12/the-legend-of-swifts-silver-mine-hidden-treasure-or-hoax/
https://www.joenickell.com/TreasureHunter/Treasurehunter1.html
http://www.swiftcampground.com/
https://ed-henson.blogspot.com/
OTHER GREAT YOUTUBE SITES
BROOKE MAKENNA:
https://www.youtube.com/user/lookitsbrookee/videos
CRIMINALLY LISTED:
https://www.youtube.com/channel/UCs3iFCPtX0gzkKxCrobO4ig
DARK CURIOSITIES: https://www.youtube.com/channel/UCnsPZRQlFiMGOB0ferEvzdA
MUSIC:
https://www.purple-planet.com
"Not as it Seems" Kevin MacLeod (incompetech.com)
Licensed under Creative Commons: By Attribution 3.0
http://creativecommons.org/licenses/b…
David Fesliyan
https://www.fesliyanstudios.com/