Uinta Mountains Utah Mine Exploration – Treasures in America – Uncharted Expedition
Uinta Mountains Utah Mine Exploration – Treasures in America – Uncharted Expedition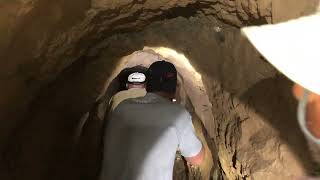 In 2018, the Treasures in America team went out on a 4-day expedition to try to discover lost Spanish mines in North Utah.
This area is rich with stories like the Lost Rhoades Mines, The Lost Josephine Mine, and many more. Our team stumbled on this old mine and we decided to proceed with caution.
There was a mine that we also found to the South just a few hundred yards away. We couldn't explore that mine due to a stubborn mountain lion, occupying the mine itself.
We've many videos on YouTube and our social media. Our web series, Uncharted Expedition is going to air 9 full episodes starting November 25th of 2022. We hope you enjoy our footage.
Please use caution when exploring old mines!
TREASURES IN AMERICA WEBSITE
https://treasuresinamerica.com
UNCHARTED EXPEDITION WEBSITE
https://www.unchartedexpedition.com/home
TALK TREASURES with TIM WEBSITE
https://www.talktreasures.com