Unveiling the Hidden Treasures of South Dakota: 5 Fascinating Facts!
Unveiling the Hidden Treasures of South Dakota: 5 Fascinating Facts!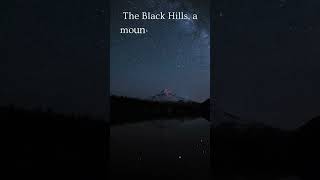 Embark on a captivating journey to the picturesque landscapes of South Dakota as we unveil five intriguing facts that showcase the rich history, natural wonders, and cultural heritage of this remarkable state. From iconic landmarks to ancient legends, get ready to be amazed by the hidden treasures of South Dakota.
In this immersive video, we delve into the breathtaking beauty of the Black Hills, home to the majestic Mount Rushmore and the awe-inspiring Crazy Horse Memorial. Explore the legendary Badlands National Park, where ancient rock formations and fossils paint a vivid picture of the region's prehistoric past.
Learn about the vibrant Native American culture that thrives in South Dakota, from the Lakota Sioux traditions to the annual powwows that celebrate their heritage. Discover the rich history of the Wild West, including the legendary town of Deadwood and the historic events at the iconic Wounded Knee site.
From the enchanting landscapes of Custer State Park to the intriguing wonders of the Mammoth Site, South Dakota offers a wealth of captivating destinations and hidden gems. Join us as we unlock the secrets and share the untold stories of this extraordinary state.
Subscribe now for an immersive exploration of South Dakota's cultural tapestry, natural wonders, and intriguing history. Let us be your guide through the hidden treasures of the Mount Rushmore State!
#funfacts #all50states #thedakotas #SouthDakota
#ExploreSD
#MountRushmoreState
#BlackHills
#BadlandsNationalPark
#NativeAmericanCulture
#WildWestHistory
#CusterStatePark
#HiddenGemsSD
#HistoricSites
#LakotaHeritage
#Deadwood
#WoundedKnee
#CrazyHorseMemorial
#NaturalWondersSD
#CulturalHeritage
#MammothSite
#OutdoorAdventure
#SouthDakotaExploration
#DiscoverSD