Where to find Hidden Native American Treasures in Idaho on Route 95
Where to find Hidden Native American Treasures in Idaho on Route 95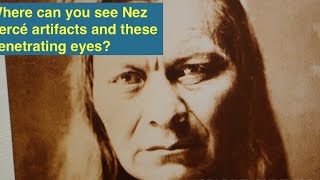 The US-95 route south of Lewiston has some hidden Native American treasures. They were discovered some time ago and the US Park Service has preserved them for you to see. Check out what they found!
———————————————————————————
Please subscribe to the channel to support – Thank you!
All links are Amazon affiliate links. Thank you!
🔴 Aaron Linsdau is a bestselling #1 author on Amazon.com 🥇
⛺Antarctic Tears: https://amzn.to/2SJGdoH
✈️ Adventure Expedition One: https://amzn.to/2tIASTG
⛰️ Lost at Windy Corner: https://amzn.to/2EEZN0K
📚 2024 Total Eclipse Guides: https://www.totaleclipseguide.com
———————————————————————————
Visit Aaron's website: http://www.ncexped.com
► Subscribe to Aaron's channel here: https://www.youtube.com/c/ALinsdau?sub_confirmation=1
Support this channel here:
https://www.paypal.com/cgi-bin/webscr?cmd=_s-xclick&hosted_button_id=7XMRYCT7HAK98
https://www.patreon.com/alinsdau
https://venmo.com/aaronlinsdau
—
About Aaron Linsdau
Aaron Linsdau is a polar explorer and motivational speaker. He is the second only American to ski alone from the coast of Antarctica to the South Pole, setting a world record for surviving the longest expedition ever for that trip. Aaron is an Amazon best-selling author, is an expert at overcoming adversity and minimizing risk, and loves improving the lives of others.
—
Follow Aaron Online Here:
Youtube: https://www.youtube.com/ALinsdau
Instagram: https://www.instagram.com/alinsdaupolar/
Facebook: https://www.facebook.com/alinsdau
Linkedin: https://www.linkedin.com/in/alinsdau/
Website: http://www.ncexped.com/
Twitter: https://twitter.com/alinsdau
World Beyond: https://www.worldbeyondtv.com
As an Amazon Associate, I earn from qualifying purchases.